In total 17 proposals for the ICT-AGRI-FOOD call "More transparent agri-food systems for consumers and other stakeholders along the food value chain based on ICT-technologies"
The ERA-NET ICT-AGRI-FOOD 2022 Joint Call for research proposals was closed on 26 September 2022. A total number of 17 proposals has been submitted.
The submitted full-proposals have focused on the following three thematic areas:
Agri-food systems enabled by interconnected digital technologies that are more transparent to consumers, farmers and other stakeholders along the agri-food value chain
Identify, address and remove barriers for adoption of ICT technologies in the agri- food systems
Development and impact estimation (if applicable: evaluation) of data-driven reward and incentive systems to support sustainable and resilient farm management practices
The funding network consists of 19 funding bodies from 16 countries, committing about 8M EUR for transnational research.
The call follows a one-step evaluation procedure where the proposals are first assessed for eligibility by the Call Secretariat and the Call Steering Committee members. The proposals are then evaluated by an International Evaluation Committee consisting of international peer-reviewers following criteria and procedures stated in the Call Announcement. Based on the expert evaluation, the Call Board will make the final selection of projects to be funded. The result of the selection will be announced in December 2022.
More information including the call documents is available in the online: https://ictagrifood.eu/node/44929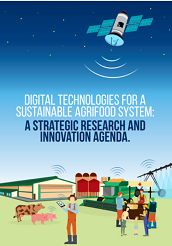 STRATEGIC RESEARCH AND INNOVATION AGENDA (SRIA)
The SRIA reviews the main current and future challenges for sustainable agriculture and agri-food systems as well as the key goals and it describes the state of the ICT and robotics art and trends as well as the current and future challenges of ICT and robotics adoption in agri-food systems.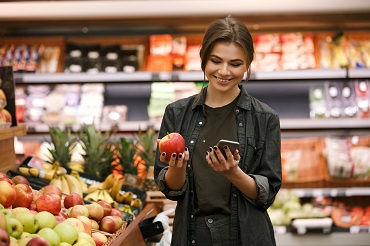 ICT-AGRI-FOOD will focus particularly on data capture, data sharing, transmission, and analysis; decision support and automation over the entire food system from soil to Fork. Secondly, ICT-AGRI-FOOD will organise additional joint activities involving strategic actions for intensifying European and international coordination of "ICT-enabled agri-food systems" as well as one to three additional funding call(s) without EU co-funding.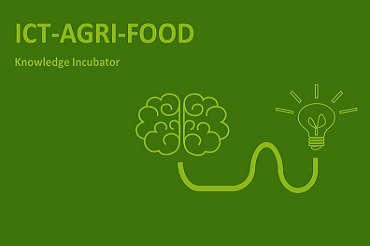 Interaction and collaboration between nationally-funded projects and transnational projects through the Knowledge Incubator events will increase the opportunities for coordination of research and ensuring best use of resources.