2022 ICT-AGR-FOOD Joint Call: MORE TRANSPARENT AGRI-FOOD SYSTEMS FOR CONSUMERS AND OTHER STAKEHOLDERS ALONG THE FOOD VALUE CHAIN BASED ON ICT TECHNOLOGIES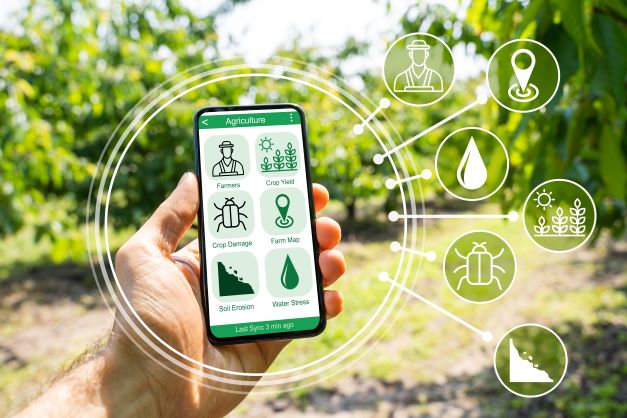 The scope of the 2022 Joint Call is based on the ICT-AGRI-FOOD vision, which explicitly sets out to bring together actors from across the entire food system (from conventional and organic supply chains) in a multi-actor approach. The challenge is to develop systems that are efficient, effective, equitable, trustable and transparent while enhancing sustainability of these.
The development and integration of new digital technologies for precision agriculture/smart farming, logistics, food processing, supply chain management, traceability, business transaction should also favour transparency and traceability for all stakeholders, from farmers all way down to consumers and not least policy and decision makers. Relevant effects along the value chain should be also considered, combining impacts on two or more phases including: primary production, manufacturing and processing, food packaging, distribution, consumers' behaviour and attitude, household as well as catering consumption, including questions regarding wastes and losses through the food chain.
Transparency is a critical component of modern food systems. Transparency of food production from farm to fork is crucial to inform consumers, authorities and food system actors on product characteristics such as origin, production method, ingredients and safety, quality, quantity and on sustainability and ethical aspects of products and processes. It is also a crucial factor in ensuring food traceability and authenticity and economic planning.
It is expected that the projects will:
Support farmers and food businesses to increase the sustainability of their products, including organic sector, as primary component of the food system, and processes;
Increase transparency efficiency and effectiveness of traceability across food systems;
Increase the capacity of authorities and policymakers that deal with food safety and sustainability, to monitor the performance of different parts and processes of the food system;
Propose new transparency solutions that are demand-driven, in line with the relevant legal frameworks, and cost-effective.
Farmers and other actors along the agri-food value chain need to profit from being involved and using digital technologies and they need to get an incentive to share the data they produce.
After peer review and ranking of the 17 eligible full proposals by the International Evaluation Committee, the funders recommended 7 projects for funding within the limits of available national/regional funding.  
 Project

 Acronym

 Coordinator

 Countries     involved

From vineyard to bottle – trace sustainable practices in wine-growing under full transparency

 

Hochschule Geisenheim University, Germany

DE IE IT RO DK

Development of a practical data management system with embedded sensors for improved environmental management and transparency of dairy farming

Leibniz Institute for Agricultural
Engineering and Bioeconomy, Germany

DE HU DK EE IL PL TR FI

 

Proposing a Satellite Controlled Incentive System for Sustainable Sugar Beet Production

 

Agrovisio OÜ, Estonia

EE TR IL

Giving Smell sense To Agricultural Robotics

Politecnico di Bari, Italy

IT IL DE

Artificial Intelligence application for Farming

 

University of Brescia, Italy

IT DE IE

Transparency and sustainability in the potato processing chain from F2F through innovative data sharing

 

Agristo, Belgium

BE TR PL

Trustable and Sustainable Open Platform for Smart Honey Value Chains

Kadir Has Üniversitesi, Turkey

TR PL AR LV