A Data-Driven Platform for Site-Specific Fertigation
ADDFerti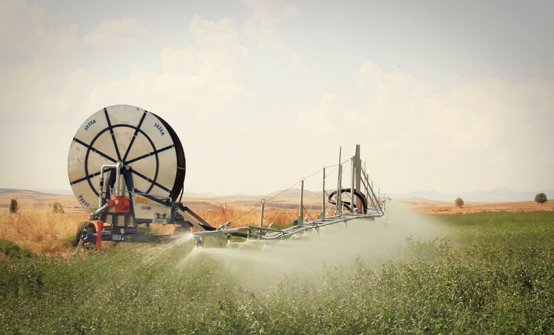 Introduction
The aim of the project is to design and develop a fully automated ICT-based data driven platform for variable rate fertigation (VRFI). The integrated solution will be based on novel soil sensing technologies, a hose-reel fertigation system, ICT infrastructure, algorithms and decision support tools. The solution will attempt to account for all nutrients and water related limiting factors on crop yield by implementing advanced data fusion tools to derive VRFI recommendations. The integrated hardware and software infrastructure has not only practical application by farmers but can also be used for future research projects around precision agriculture, soil and water management, and environmental soil threats. The successful implementation of ADDFerti is foreseen to increase farmers' income return, due to increased yield at reduced N, P, K and water consumption, and that more fresh water will be available for human daily consumption. ADDFerti is also expected to reduce the amount of agrochemicals applied into the soil and ground and surface water resources.
Background
The continuously increasing demand for food for ever-increasing population, becomes the biggest challenge worldwide due to climate change that affects land productivity, crop performance and yield. Given the increasing demands for water and food under global warming, one of the great challenges facing the agricultural sector is how to increase food production by using less water for irrigation. Another issue is the homogeneous application of not only water but N, P and K over the entire field area adopted by the majority of farmers. This results in over- and under-applications over different parts of a field, leading to poor yield and management of farming input resources, and negative environmental consequences, e.g., N and P leaching, or water scarcity. The solution would be to adopt variable rate fertigation (VRFI) at field scale, by applying the right rate on fertilisers and water for irrigation at the right time, and place using advanced sensing, modelling and control technology.
Main project activities
It is hypothesised that the implementation of a fully automated, data-driven platform for VRFI increases crop yield, and reduces environmental footprint by reducing the amount of N and P and water use for irrigation. The following objectives are proposed:
Collect data on the affecting factors in the system, including soil, crop, and topography attributes (WP1).
Develop recommendations for variable rate fertilisation (VRF) of N, P and K and water use for irrigation using advanced machine learning, data fusion, geostatistics and decision support tools (WP2).
Develop a fully-automated ICT platform for data transfer, data storage, data processing and management, accounting for data stewardship and data standardisation (WP3). 
Validate the fully-automated ICT platform for VRFI in commercial fields (WPs 4 & 5).
Apply cutting edge life cycle analysis (LCA) and socio-economic tools to evaluate the environmental and economic performance of the developed solution, as compared to the conventional solution (WP6).
To communicate with key stakeholder groups to promote adoption of the combined solution (WP7).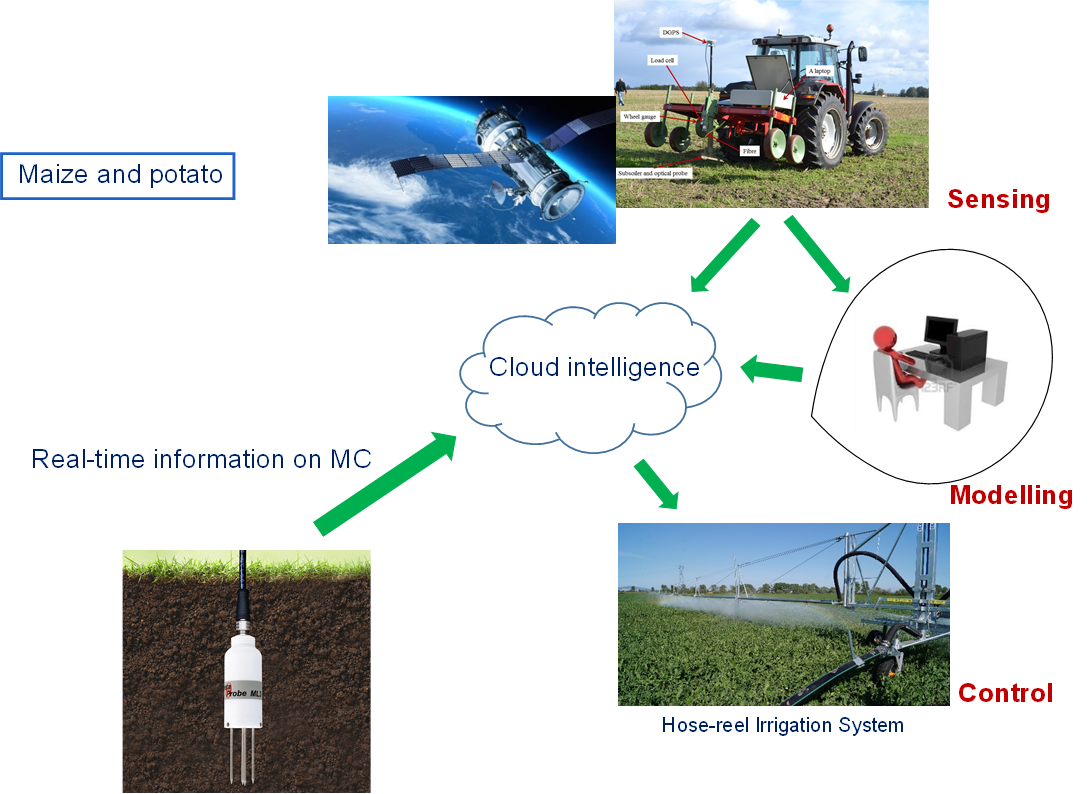 Expected impact
Generally, the progressive increase of irrigation practices causes concern for the long-term sustainability of water resources at multiple scales, with social, environmental and economic implications for the population, and threats for the regular availability of water for other uses, like domestic, and industrial ecosystem perspective. Given the increasing demands for water and food under climate change conditions, one of the great challenges is how to increase food production using less water. With the fully automated VRFI system, we foresee significant reduction in water applied for irrigation, and that more fresh water will be available for human daily consumption. This is true not only in the south but in north and west Europe due to the recent hot and dry summers observed.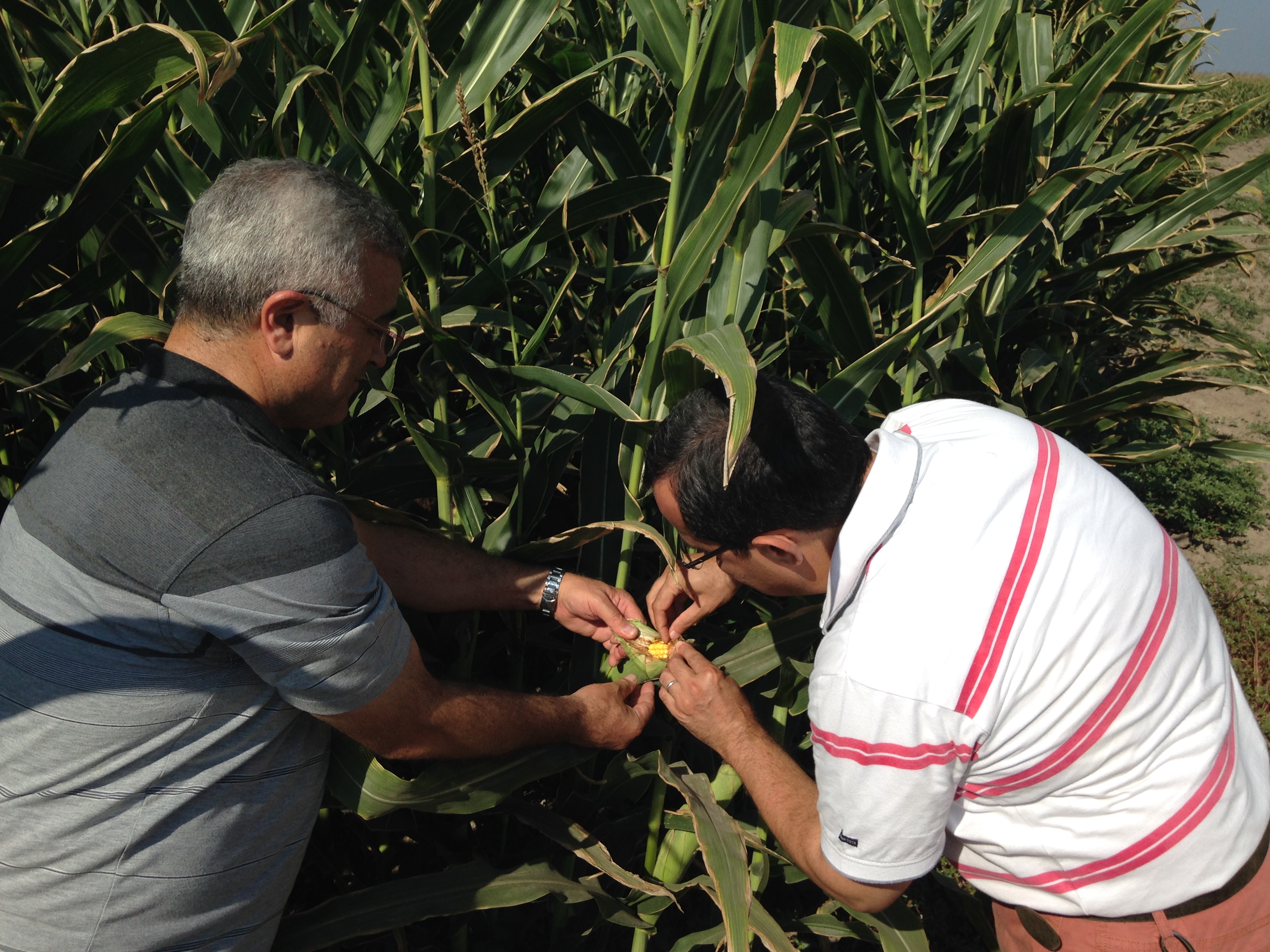 Implementation and plans to reach target groups
ADDFerti will address the following target groups: (a) Stakeholders: Communities, organisations and individuals (e.g., farmers, agronomists, service providers) who will co-create new and improved ADDFerti VRFI solution (b) Governance: Policymakers who have an interest in improving agrifood impact using data, and (c) Influencers: Media, standards bodies & research institutions who are interested in ADDFerti results. ADDFerti will achieve the above objectives by using a multi-platform, multi-channel communication strategy to carry out diverse and novel activities in order to create compelling content and events t and the challenging environment of data-driven SI innovation.
Consortium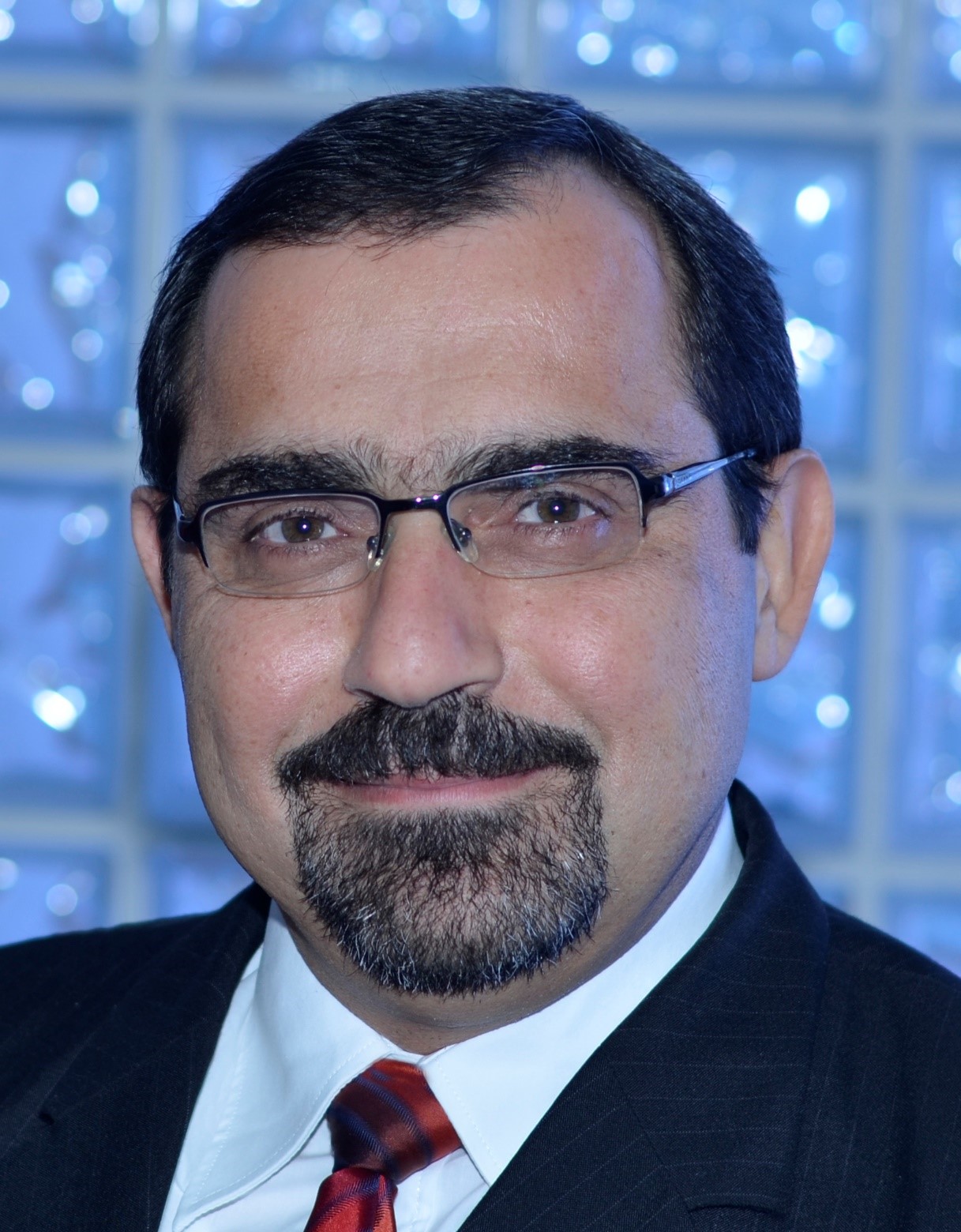 Coordinated by: 
  Abdul Mouazen - Ghent University, Belgium
Partners: 
Dimitrios Moshou - Aristotle University Thessaloniki (AUTH), Greece
Yücel Tekin - Bursa Uludag University (BUÜ), Turkey
Ralf Bill - Rostock University (RU), Germany
Jürgen Reinhard - Quantis (QUA), Switzerland
Dilara Hişim - Sezer Inc. (Sezer), Turkey
Funded by:
FWO, Belgium
GSRT, Greece
BMEL, Germany
FOAG, Switzerland
Tubitak, Turkey
New articles:
Video