Multimodal sensing for individual plANT phenOtyping iN agrIculture robOtics

Introduction
The overall goal of ANTONIO project is the development and implementation of multi-sensor systems and sensor processing algorithms to enable agri-robots to perform plant phenotyping and precision agriculture tasks, such as precise local application of pesticides/fertilizers and yield estimation. The envisaged idea is based on an integrated sensor network, including mobile sensors mounted on board of ground robots and drones. Information coming from the fixed sensing devices will flag "attention spots" in the crop for further local investigation by the robotic platforms.
Background
The ability to single out the plants or leaves with problems and to selectively apply a remedy without wasting resources or contaminating the environment is critical for precision farming. This project develops a unifying framework to combine different sensor modalities, methods for creating accurate maps to facilitate operations on a narrow scale with a smaller environment footprint, artificial intelligence algorithms for data processing and decision support, and applications to make relevant information easily visible to the farmer.
The framework is demonstrated in the field through the integration onboard of unmanned ground and aerial robots and it is implemented to be compatible with AgriCircle's farm management information system (FMIS), which enables map-based control of many application devices, and displayed via standard tablet PCs.
We demonstrate the use of this framework by building a physical system for closely monitoring crop plants including commercial vineyards in Greece, Italy, and Switzerland, reusing many sensors and much experience from the Ambient Awareness for Autonomous Agricultural Vehicles (QUAD-AV) project, funded by ERA-NET ICT-AGRI-Call 1, and the Simultaneous Safety and Surveying for Collaborative Vehicles (S3-CAV) project, funded by ERA-NET ICT-AGRI-Call 2. Synergies will be also developed with the Agricultural Interoperability and Analysis System (ATLAS) project, funded by H2020 DT-ICT-08-2019 - Agricultural digital integration platforms.
Main project activities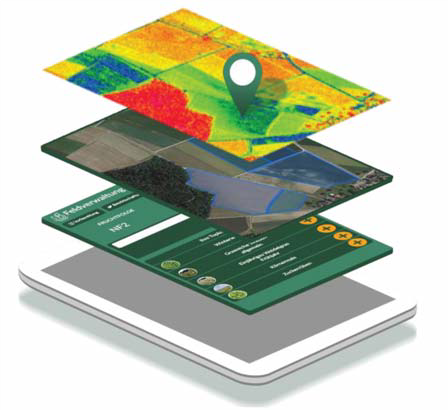 This approach will lead to in-field high-throughput crop assessment, and this narrow temporal and spatial scale of detection ability can enable precision farming applications that rely on accurate high-resolution local maps, i.e.:
Variable rate applications. The ANTONIO system will help to apply pesticides or fertilizers where it can be seen to be needed, that is treat the specific site instead of the entire crop or field.
Crop monitoring and yield estimation. Sensing technologies will be applied to monitor qualitative and morphometric parameters related to crop composition and development, through spectral analysis and 3D reconstruction to enable closer monitoring of plant health, as well as for yield mapping and yield forecasting.
Using a flying vehicle (UAV) to inspect more remote parts of the field enables closer monitoring of plant health while minimising track use.
Controlled traffic farming. Automated online estimation of key parameters of the terrain that affect its ability to support vehicular traffic (e.g., soil compaction, friction, longitudinal and lateral grade, etc.). Such properties are collectively called "trafficability." Measuring real-time terrain properties makes it possible for a vehicle to adapt to the site-specific environment by varying its velocity and suspension system configuration or tire pressure and adjusting the parameters of onboard control and stability systems. This would also contribute to increasing the safety of agri-bots during operations.                                                                                                                                                                             
Expected social impact
Residues of pesticides and herbicides are considered having a significant impact on food and feed safety. Securing clean of pesticides and herbicides will reduce the risk to human health, and lead to improving food safety.
Implementation and plans to reach target groups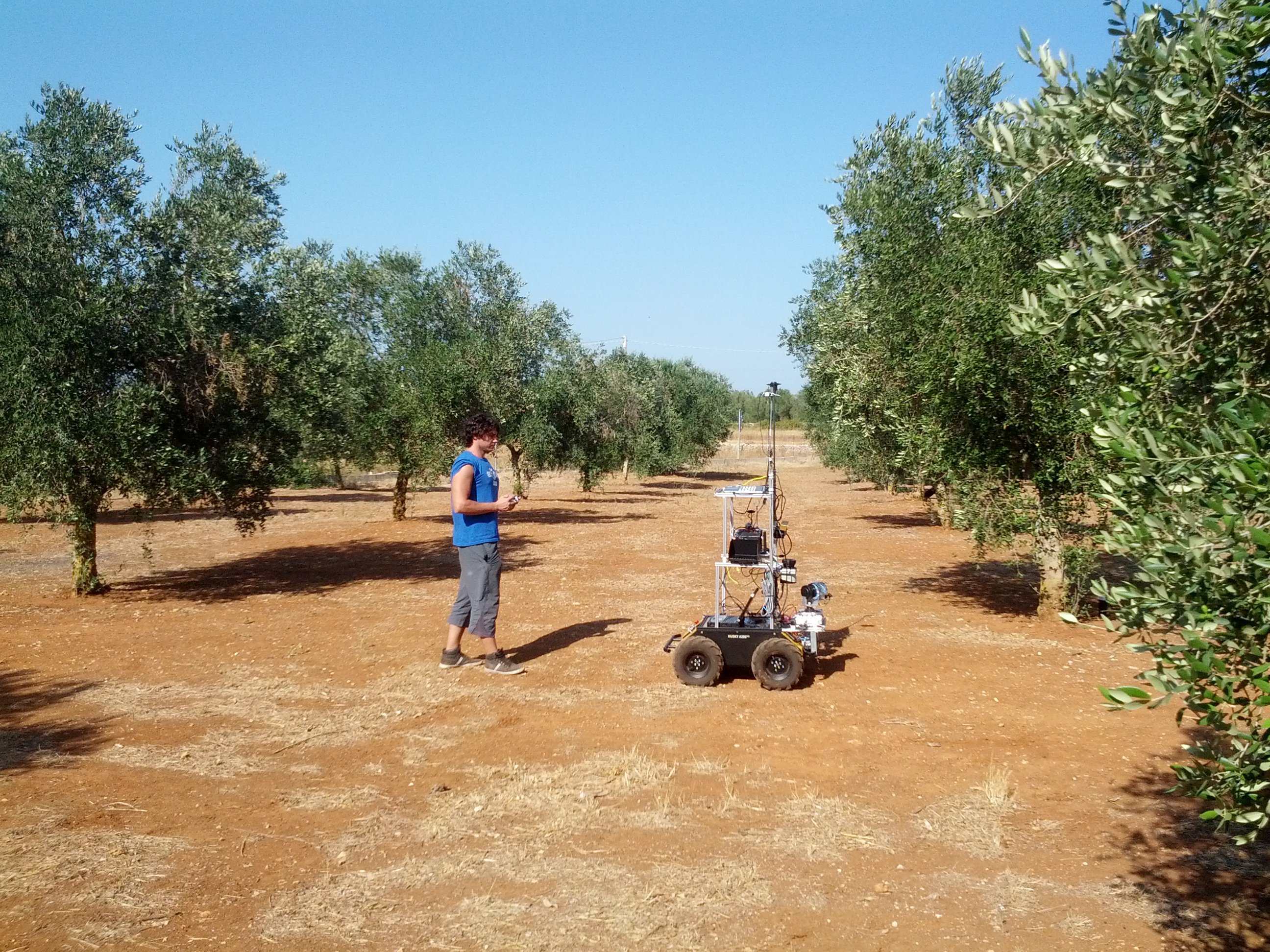 ANTONIO will address the following target groups: (a) Stakeholders: Communities, organisations and individuals who will co-create new improved ANTONIO farming solutions (b)     Governance: Policymakers who have an interest in improving agrifood impact using data, and (c) Influencers: Media, standards bodies & research institutions who are interested in   ANTONIO results. ANTONIO will achieve the above objectives by using a multi-platform, multi-channel communication strategy to carry out diverse and novel activities in order to create   compelling content and events that live-up to the scope of the project and the challenging environment of data-driven SI innovation.
Consortium
 Coordinated by: 
 Vasileios Fragos - AUTH-Laboratory for Alternative Energy Sources in Agriculture (AUTH-AESA), Greece
Partners: 
Giulio Reina - Politecnico di Bari, Department of Mechanics, Mathematics and Management, Italy
Annalisa Milella - STIIMA, National Research Council of Italy
Stefan Rilling - Fraunhofer IAIS, Germany
Peter Froelich - AgriCircle, Switzerland
Funded by:
GSRT, Greece
MIPAAF, Italy
BMEL, Germany
FOAG, Switzerland
Video