Unlocking data-driven innovation for improving productivity and data sharing in mushroom value chain
                                                                                                                                                                           
Introduction
MUSHNOMICS objective is to demonstrate the feasibility of dynamic data-driven analytics for multidomain mushroom production environments in order to optimize yield, lower costs and improve the economic viability of this agri-food sector. It takes a full-chain systems-based approach, from producer to consumer and beyond (valorisation). Consequently, MUSHNOMICS mobilizes a balanced and meaningful research-practice partnership (50-50 research-business split), including research-intensive academics with strong industry involvement from Denmark, Hungary, Ireland and Romania. MUSHNOMICS recognizes the pivotal role of the consumer in 'driving' the market for food. Therefore, it will perform a multiperspective analysis of the mushroom value chain with the active participation of key stakeholders from the beginning in the project. From the industry perspective, it will carry out mushroom production trials and optimize yields under real commercial settings by the synergistic use of "key" smart sensor solutions, Internet of Things (IoT) and artificial intelligence algorithms (AI). MUSHNOMICS will also evaluate ways for the further use of the by-product generated during the proposed activities i.e. spent cultivation mushroom substrate (SMS) in line with the zero-waste strategy. Technology will be applied for gathering data from vast networks in real-time using the MUSHNOMICS Module transmit these data to MUSHNOMICS Cloud, develop large data banks, undertake data analytics to deliver mined and collated data to the relevant stakeholders in real-time. This will be enabled through the MUSHNOMICS Digital Platform, a portal to the global community. MUSHNOMICS will lead to advancements in the application of digital technologies to harness data for improving the performance of the mushroom value chain towards achieving sustainable and resilient agri-food systems. The MUSHNOMICS project will deliver practical, commercially viable digital technology solutions for value chain process control from production to end of life while including a variety of actors along the entire chain. The MUSHNOMICS practical solutions will lead to the development of new paradigm in the mushroom value chain, which will be demonstrated at TRL7 for post-project exploitation by the SME partners.
Background
Commercial edible mushroom cultivation is a 'big business' world-wide with a total production exceeding 27 million tons, a 25-fold increase during the last 35 years, which is combined with a high increase in the respective per capita consumption. Among them, several species of the genus Pleurotus are of particular interest because: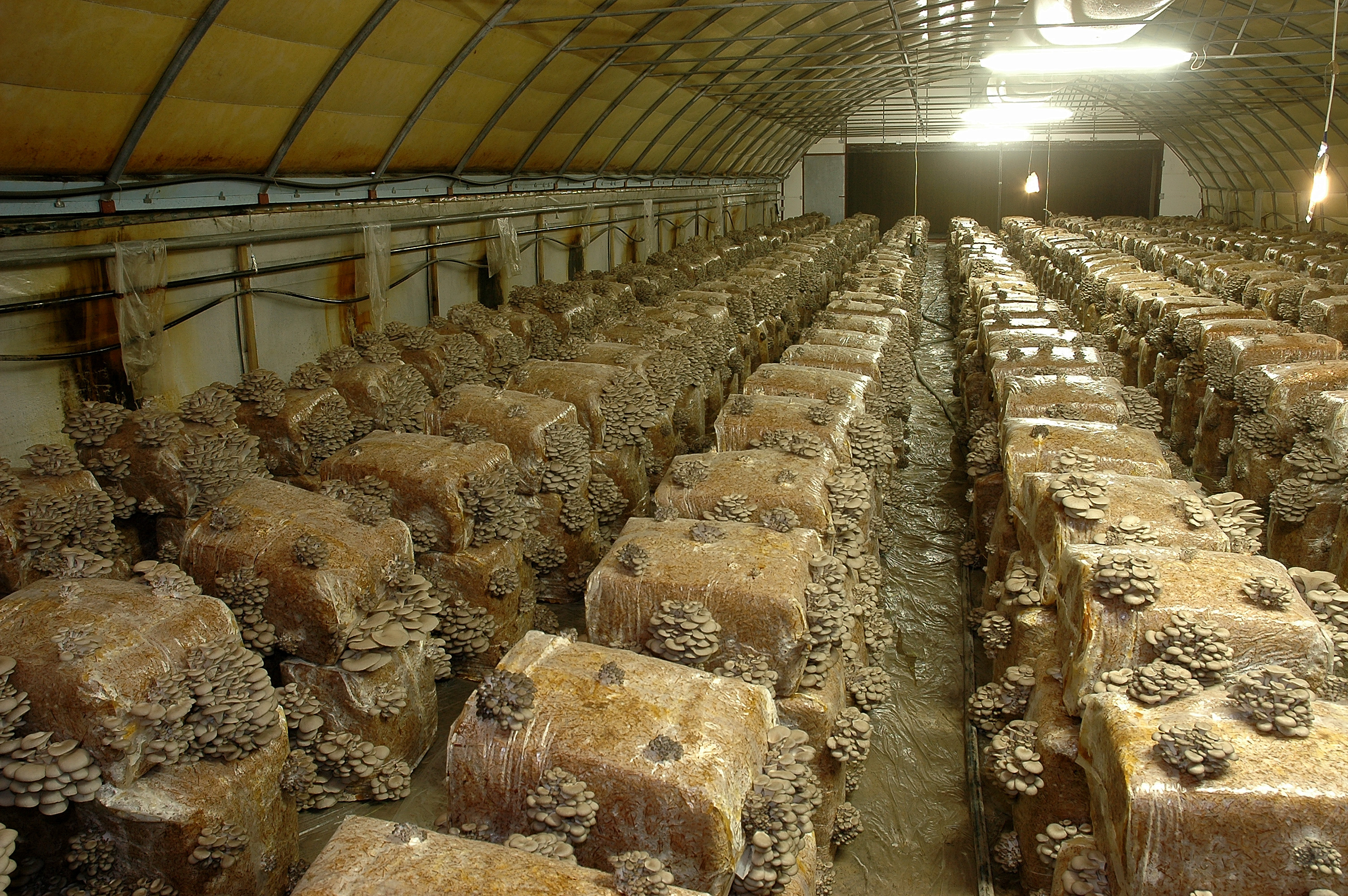 (a) their production amounts to ca. 30% of the total, corresponding to the fastest growing and most profitable section of the mushroom market during the last two decades;
(b) they are commonly grown on pasteurized wheat straw, however, they can also be cultivated on a wide variety of agro-industrial residues whose disposal is otherwise problematic.
The composition of mushroom substrates is anticipated to exert an effect on mushroom yield thus optimization of relevant bio-processes to maximize yields is absolutely essential. This can be achieved by quantifying the effects of environmental factors such as temperature, humidity, oxygen, carbon dioxide and light throughout the mushroom production process from substrate preparation and mushroom cultivation right through to the consumer including valorisation. There are data available from commercial growers, however, is of variable duration, due to commercial considerations. To this end, data must be collected and analysed in a systematic manner over the production processes along the mushroom value chain in order to quantify the effects of different environmental schedules on mushroom yield.
Main project activities
The aim of the MUSHNOMICS project is to demonstrate the feasibility of dynamic data-driven analytics for multi-domain mushroom production environments in order to optimize yield, lower costs and improve the economic viability of this agri-food sector. The specific objectives are to:
Develop best-performing artificial intelligence (AI)-driven algorithms for yield prediction of mushrooms in a prototype MUSHNOMICS module with IoT (Internet of Things) devices for real time production management and demonstration in our end-user (PILZE), Hungary by 2022.
Develop an ICT (Information and Communications Technology) platform to exchange data and information from production to points of sale along the entire value chain of mushrooms by 2023.
Co-develop innovative business models based on container retrofitted MUSHNOMICS Module for informed decision making by mushroom growers/entrepreneurs by 2024.
Expected social impact
The MUSHNOMICS Module will be tailored to the needs of entrepreneurs, farmers and their cooperatives to better serve the local community and generate income through co-creation activities. It is about building new forms of cooperation and alliances between farmers and other rural actors, between municipalities, the private sector and civil society. MUSHNOMICS believes that its concept can be used as a model to ensure stability in the agri-food sector, provide food security, nutritious food and underpin the EU family farming model. The innovative business model of the MUSHNOMICS project will encourage potential entrepreneurs to adopt it, and ultimately contribute to jobs, growth and investments in the local economy. MUSHNOMICS will also enable consumers to pick up freshly harvested food from the MUSHNOMICS Module in cities where farmers can grow indoors year-round by controlling light, temperature, humidity and carbon dioxide. MUSHNOMICS will create a safe, protein rich food that can be produced with a low environmental footprint compared to animal protein. The diet of 30% of the world population is protein deficient, and recent analyses have proven that 200 g of mushrooms can replace 100 g of meat as a protein source. Mushrooms are also rich in fibre, minerals and vitamins, and have low crude fat content, with a high proportion of polyunsaturated fatty acids. These properties constitute mushrooms as "healthy" foods.
Implementation and plans to reach target groups
MUSHNOMICS will create a supportive ecosystem to enable knowledge exchange among all relevant stakeholders at national and European level. MUSHNOMICS will develop a digital platform, an integrated knowledge platform, as a major channel for building a stakeholder community, facilitating engagement, communication, knowledge exchange and dissemination across stakeholders (farmers, processors, retailers, consumers, policy, regulators, NGOs, etc.), which will be compatible with the ICT-AGRI-FOOD network in order to ensure long term accessibility of results. The digital platform will be an enduring communication and dissemination channel for the project, and our aim will be to attract a large community of users to the platform so that it becomes the 'go-to' channel for people and organisations (from across the value chain) who are interested in sustainable digital technology solutions across Europe.
Supply chain actors: farmers, postharvest practitioners, storage operators, food processors, packaging companies, postharvest technology providers
Industry Multipliers- Sectoral Associations (e.g. Copa Cogeca, European Association of Agricultural Economists, etc.)
Advisory bodies: environmental consultancies and engineering
Society: Retailers and consumers, general public and Mass media
Policy makers: Standardisation bodies and policy stakeholders, national food safety authorities, EFSA, EC, national governmental bodies, ICC, AACCI, CEN, ISO, WHO, FAO, CODEX, governments
Research and education: Research and academic stakeholders, early stage researchers, educational stakeholders and students Cross-cutting projects: H2020 and international / national projects, SCAR-AKIS and EIP-AGRI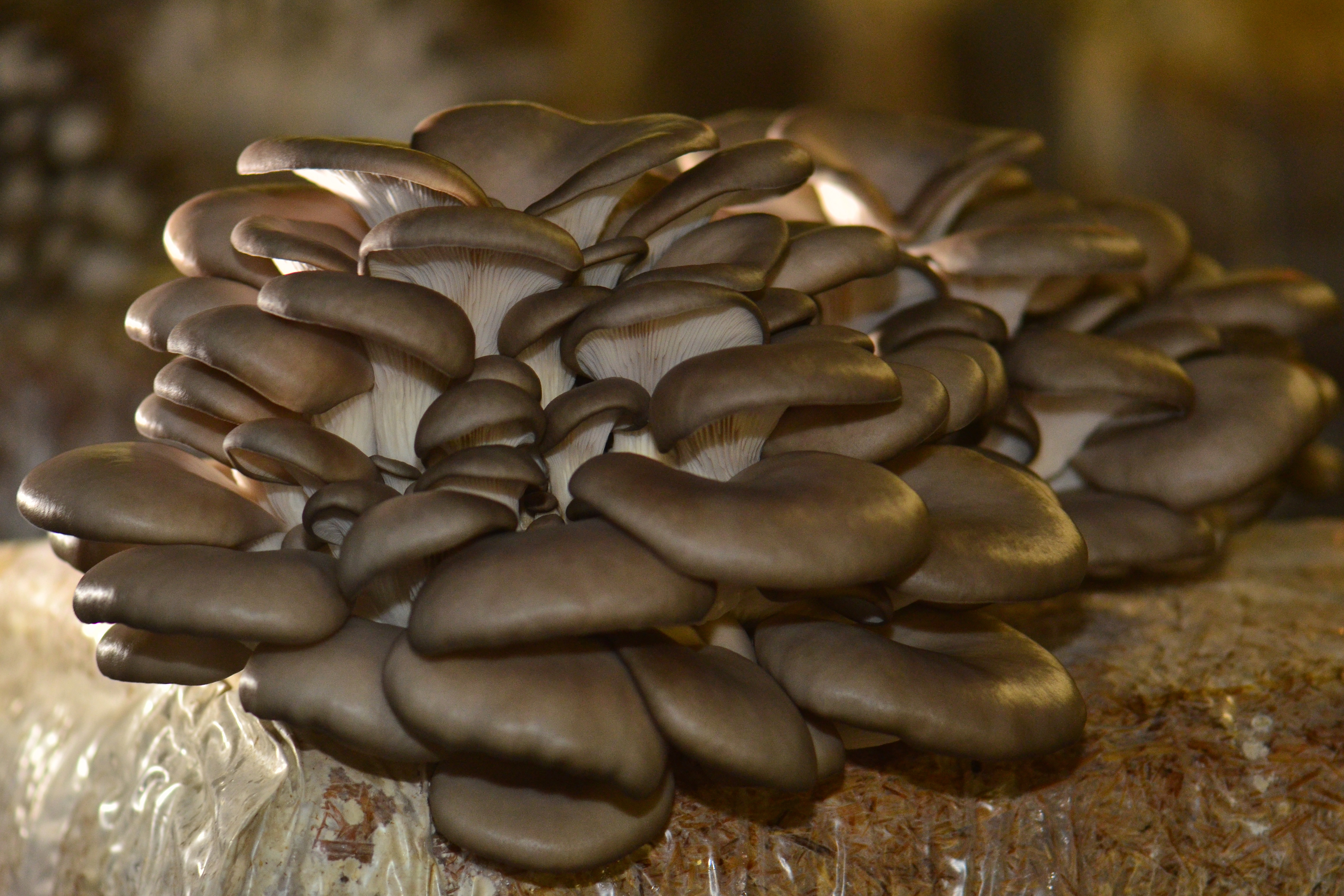 Consortium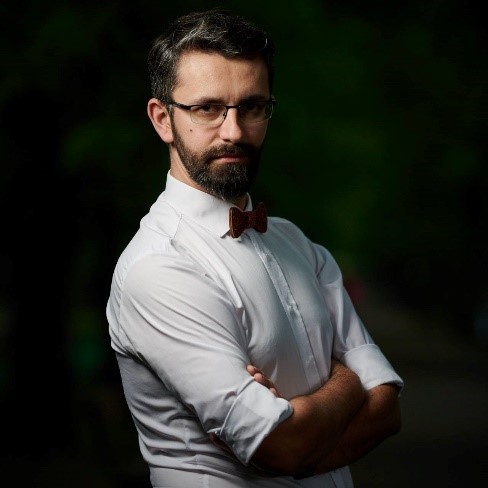 Coordinated by: 
  Rudolf Erdei - Holisun SRL, Romania,
Partners: 
Bhim Bahadur Ghaley - Department of Plant and Environmental Sciences, University of Copenhagen, Denmark
Adrienn Somosne Nagy - Pilze-Nagy Ltd, Hungary
Dimitrios Argyropoulos - University College Dublin, Ireland
Funded by:
UEFISCDI, Romania
MEF, Denmark
NRDIO, Hungary
DAFM, Ireland
News articles
Video