sPectraL tools and digitalisation for the development of sustAinable structured food with plaNt Proteins
                                                                                                                                                                        
Introduction
PLAN P project aims to develop a smart and innovative system in order to design sustainable food and control quality online during the production and shelf life. In order to accelerate the plant food transition, a digital solution will be developed for the conception and production of sustainable food based on plant proteins. Data linked to the external and internal quality of the dispersed systems such as emulsions and foams will be acquired by non-invasive hyperspectral analysis. The application of artificial intelligence is rapidly shifting the way our food is produced. Deep Neural Networks is seen as a winning approach, but due to the limited amount of properly annotated ground truth data in the agri-food sector, the proposed solution will not rely on deep architectures. Instead, we will use a multi-model approach, where a set of components, each using different machine learning methodologies, will be trained and evaluated. The development of sensors will ensure online control of high-quality plant-based diet production with reduced waste. The multidisciplinary and transnational approach of the partnership will ensure the transfer of innovations to companies with the aim of accelerating the food transition in Europe with a positive impact for the economy and the environment. The project will include six strongly interacting work packages. The four scientific and technology-based work packages are interconnected and will be arranged in sequential form reflecting the logical flow of data within the project. The overall project is structured so that experimental production of products and product knowledge will be investigated by spectral analysis, producing data for modelling. Based on the modelling outcome, the work will ultimately lead to the development/testing of an adapted sensor platform which will be validated on a real online production chain.
Background
The food industry currently finds itself in a pivotal and changing period when the consumer wants to take control over what they eat. In recent years, food manufacturers have reacted to growing flexitarian and vegetarian trends.
Food emulsions and form are ubiquitous (e.g. sauce, mayonnaise) in food sector. Their appearance, texture and mouthfeel are crucial aspects of the consumer appetite and critical for acceptability. Until now, a systematic approach to achieve desired textural effects in emulsion are missing and development step is still an empirical approach and even some mathematical correlations have been set up between formulation, process and texture characteristics and stability.
Main project activities
PLAN P is innovative seeking to establish this for a hereto untested field - the production of plant-based emulsions. It will specifically research which kind of hyperspectral technology is suitable for assessing production quality and how sensor data can be processed through means of multivariate analysis and deep learning.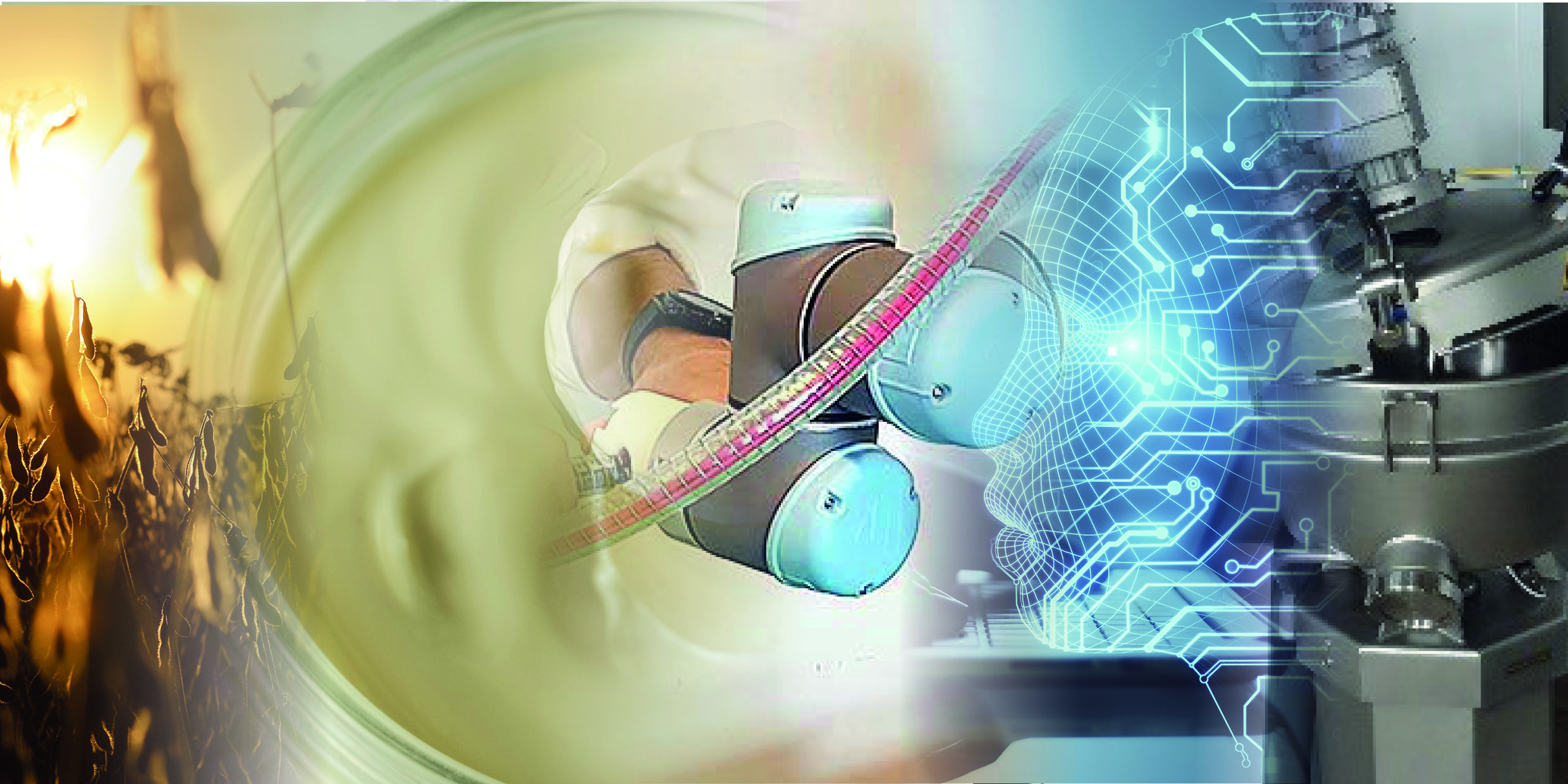 Expected social impact
The food industry must undergo many challenges due to consumer demands for food with more health and nutritional benefits, clean label and organic trends as well as more convenience. These trends are accentuated by the fact that the food market is increasingly segmented according to age, values, mode of consumption, health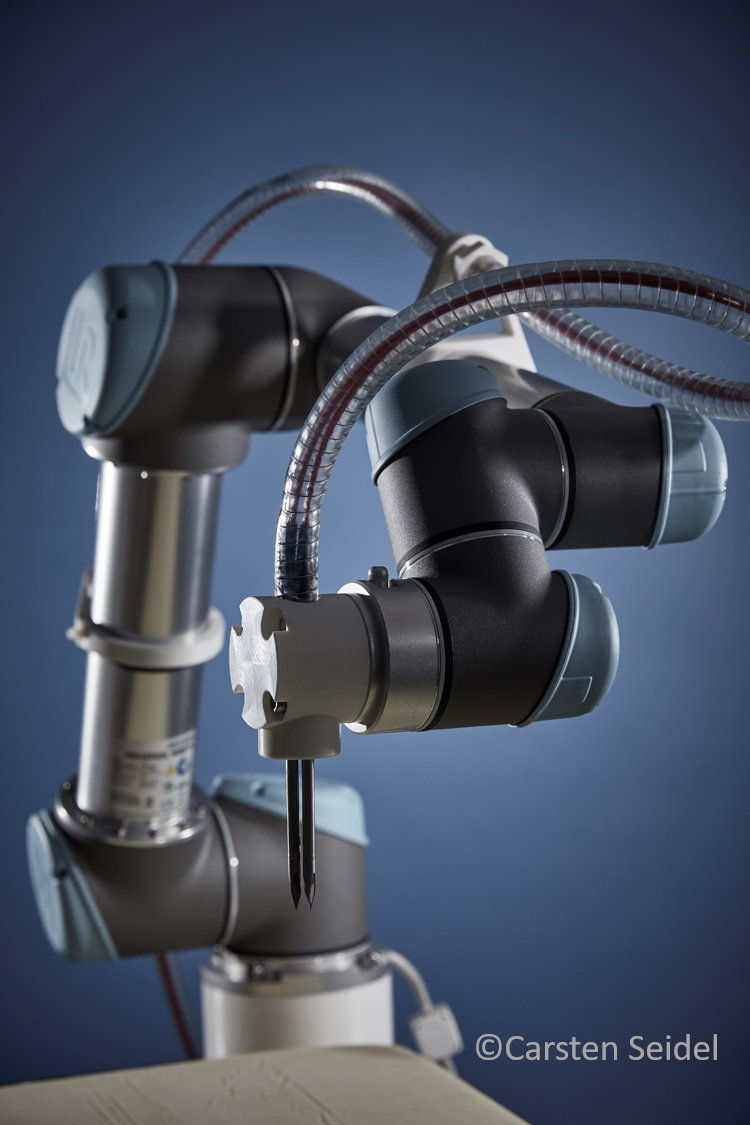 and price. They require food producers to be very responsive to these new consumptions and purchasing patterns. Moreover, the growing demand for protein, linked to population growth, raises serious concerns about its contribution to climate changes. The development of new ingredients and vegetable based processed foods will relieve this pressure. The intelligent system developed will allow the acceleration of development time of new sustainable products and save time in the food transition process. The multidisciplinary approach adopted by PLAN P integrates the diverse disciplines engaged in food science and engineering, mathematics, physics, chemistry, process engineering and nutrition. Information and best practices will be delivered to partner organisations and the wider research community. Partners in the programme will gain experience of working with industry and will gain awareness of research methodologies and practices, but also in communication and intellectual property, all of which together will make them better equipped to exploit the opportunities in the European Research Area.
Implementation and plans to reach target groups
The PLAN P dissemination encompasses a broad chain of farm-to-fork players including farmers, ingredient manufacturers, equipment and digital solution suppliers, food manufacturers. After the evaluation of the technology and assuring adequate protection, the partners will design a real communication and exploitation strategy targeted to all actors:
Patents and operating licenses
Production of demonstration and marketing materials, e-learning session set up and training course. One webinar will be organised in each of the 3 countries to present PLAN P results.
Scientific publications and participation in key events on sustainable food, nutrition, spectral imaging, artificial intelligence and data science.
Presentation of the technology to food companies and their suppliers, to trade associations and at international exhibitions.
At the end of the project, a symposium oriented towards all stakeholders will be organised in Quimper (Brittany - France).
Consortium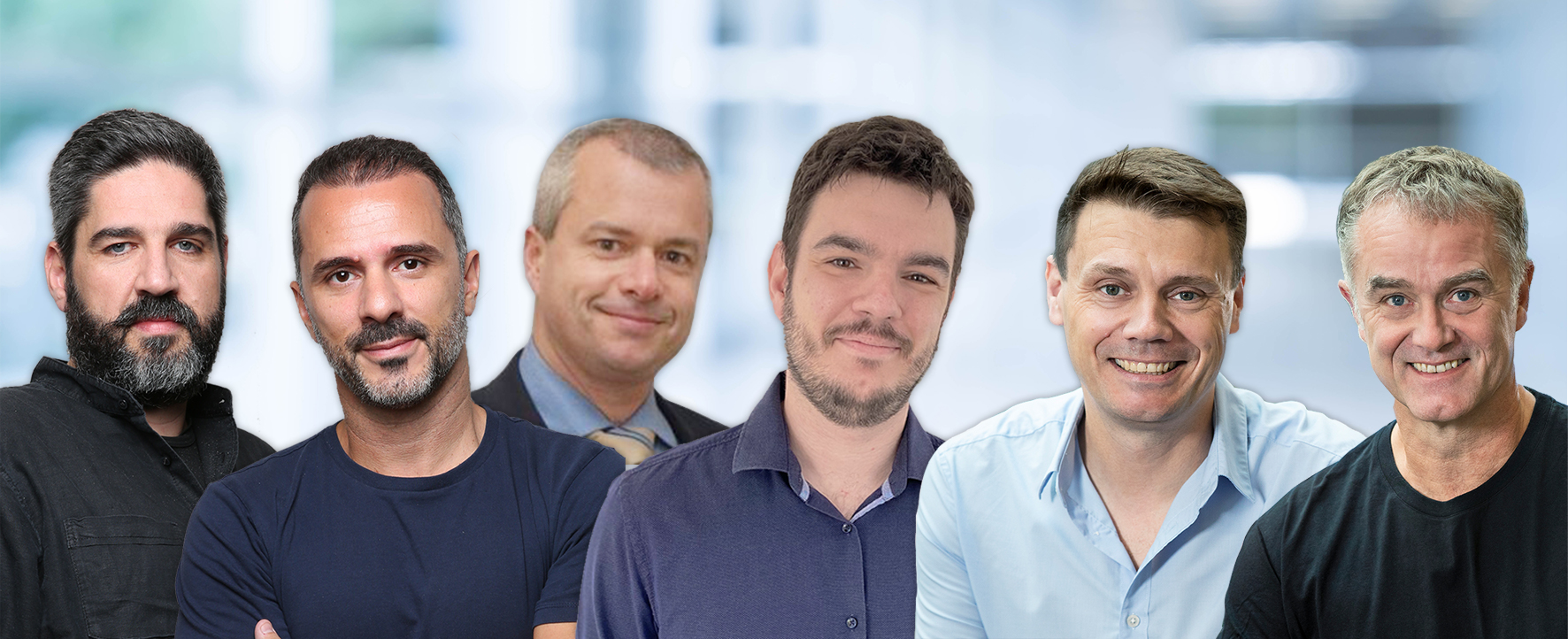 Coordinated by: 
 Jonathan Thévenot - ADRIA, France
Partners: 
Klavs Martin Sørensen & Søren Balling Engelsen - Department of Food Science (KU-FOOD), University of Copenhagen, Denmark
Panagiotis Zervas & Pythagoras Karampiperis - SCiO Private Company, Greece
Hugues Tariel - Diafir, France
Funded by:
Regional council of Brittany, France
MEF, Denmark
GSRT, Ireland
Video
News Articles