Sunburn and HEat prediction in canopies for Evolving a warning Tech solution
                                                                                                                                                                                             
Introduction
Purpose of SHEET is to develop risk prediction models for heat damage in the fruit production and transfer the model in a functional mobile application on the smart phone.
Global radiation and temperature rise cause huge risks for the fruit production already affecting the fruit quality, storability, and increasingly results in food waste.
Experimental data will capture apple, grape, and sweet cherry production in varying elevation, global radiation, and precipitation.
Background
Global radiation and temperature rise cause new challenges in the fruit production. In recent years the risk of sunburn and heat damage increased drastically in the subtropical production areas and entered the temperate climate zone as a new threat in commercial orchards and vineyards. Main effects are visually damaged fruit tissue (Figure 1) resulting in reduced product quality and frequent yield loss, but also decreased storability of slightly affected fruit and resulting post-harvest loss and food waste along the supply chain.
In practice, solutions are approached by means of appropriate training system of woody plants and physical protection measures to reduce the fruit temperature. However, studies are missing on the impact of global warming and the heat distribution within the canopies at the fruit level, analysis of time series during heat periods, and crop response in conditions of semi-arid and semi-humid climate. The stakeholders in fruit production and post-harvest request information about thresholds of fruit damage and the actual risk of reaching the thresholds.
Main project activities
In SHEET, terrestrial remote sensing will be employed to provide the necessary high spatio-temporal resolution of data considering the canopy and particularly fruit surfaces. Remote sensing methods capture light detection and ranging (LiDAR), photogrammetry including depth information (RGB-D), thermal imaging as well as weather station and microclimate sensors. The remote data will be supported by means of laboratory analysis on the fruit damage occurrence in varying climate, while taking into account the canopy architecture and physical protection measures. A temperature distribution model based on thermodynamic approach and an artificial neural network model to link the temperature distribution with the fruit damage will be developed. The climate and output data are provided with a free mobile App to the growers.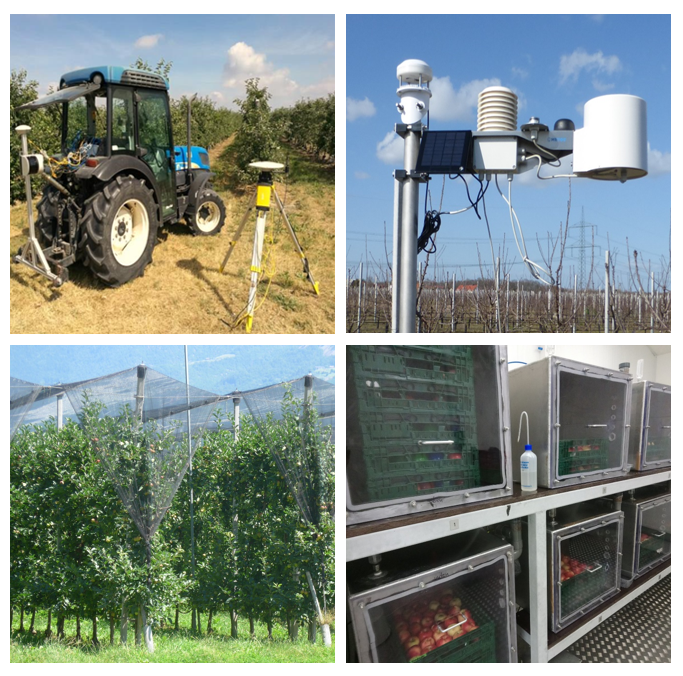 Expected social impact
The lack of qualified workers in the rural areas is limiting the transformation of agricultural production. The new technologies are attractive to young people as shown in former projects and, therefore, support the transformation process. The involvement of students, EIP OGs, and SMEs incl. startups will have a positive effect on the viewpoint of stakeholders and support the education on the new methods.
Implementation and plans to reach target groups
Involvement of SME and Start-ups is approached by implementing companies and will be actively proceeded by means of informing and cooperating, e.g. with the bilateral Agriphotonic Network and operational groups of the European Innovation Partnership. Hands-on workshops for users are planned.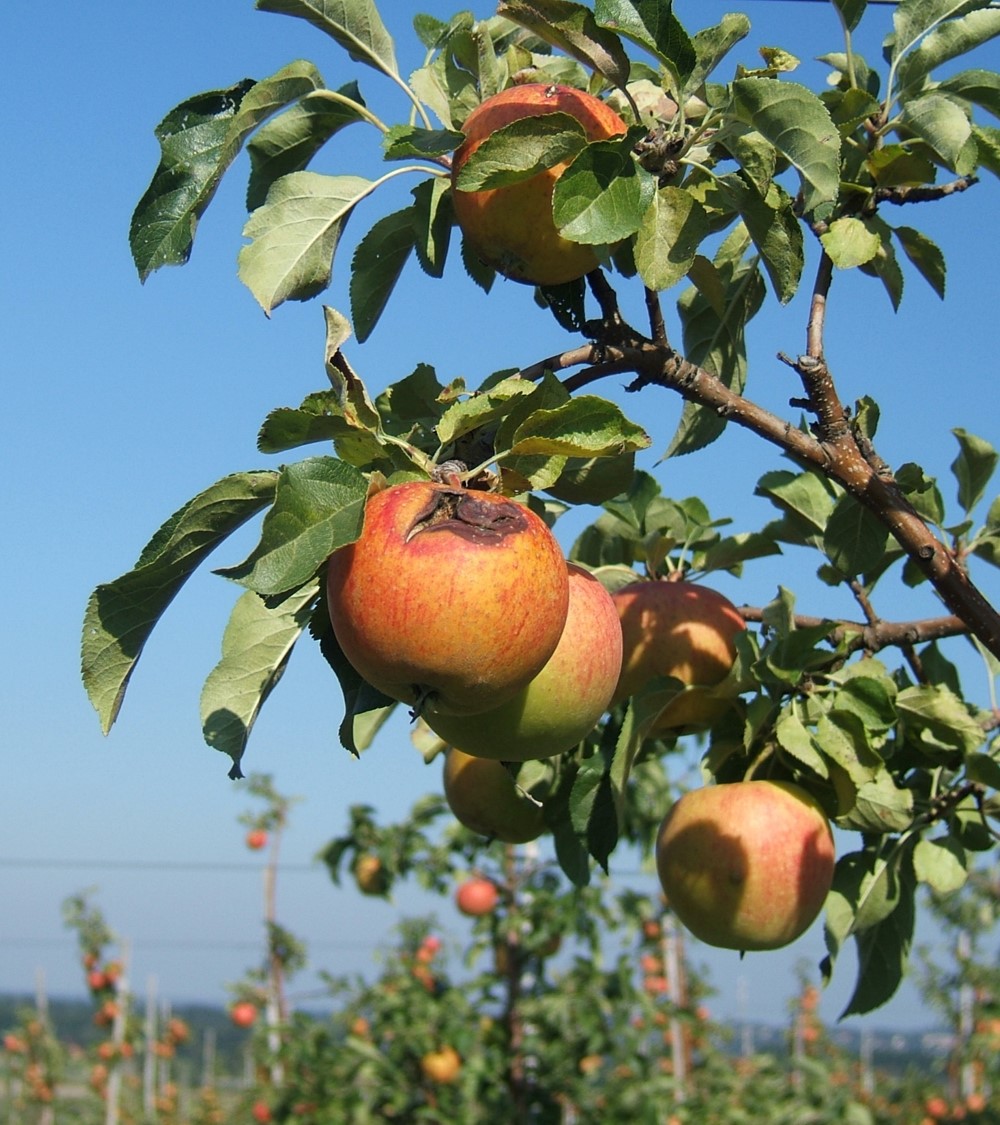 Consortium
  Coordinated by: 
Manuela Zude-Sasse, Leibniz Institute for Agricultural Engineering and Bioeconomy (ATB), Germany
Partners: 
László Baranyai - Hungary / Budapest / Hungarian University of Agriculture and Life Sciences / Magyar Agrár- és Élettudományi Egyetem (MATE)
Brunella Morandi - Italy / Bologna / Department of Agricultural and Food Sciences (UNIBO)
Jan Kasten - Germany / Kiel / macio GmbH (MACIO)
Marco Zibordi - Italy / Bologna / HK Horticultural Knowledge srl (HK)
Funded by:
BMEL, Germany
NRDIO, Hungary
MIPAAF, Italy
News articles
Video
More information