Multiscale Sensing for Disease Monitoring in Vineyard Production
                                                                                                                                                                                              
Introduction
MERIAVINO aims at helping vine farmers and companies to access real-time information and diagnosis for agronomic decisions. The objective of the proposal is to supervise daily processes using multi-sensing cameras, and Agriculture Internet of Things (AIoT) devices in order to interconnect the vineyard parcels, as well as to develop a non-invasive, eco-friendly and low-cost technology for vineyard monitoring, allowing high precision analysis.
Background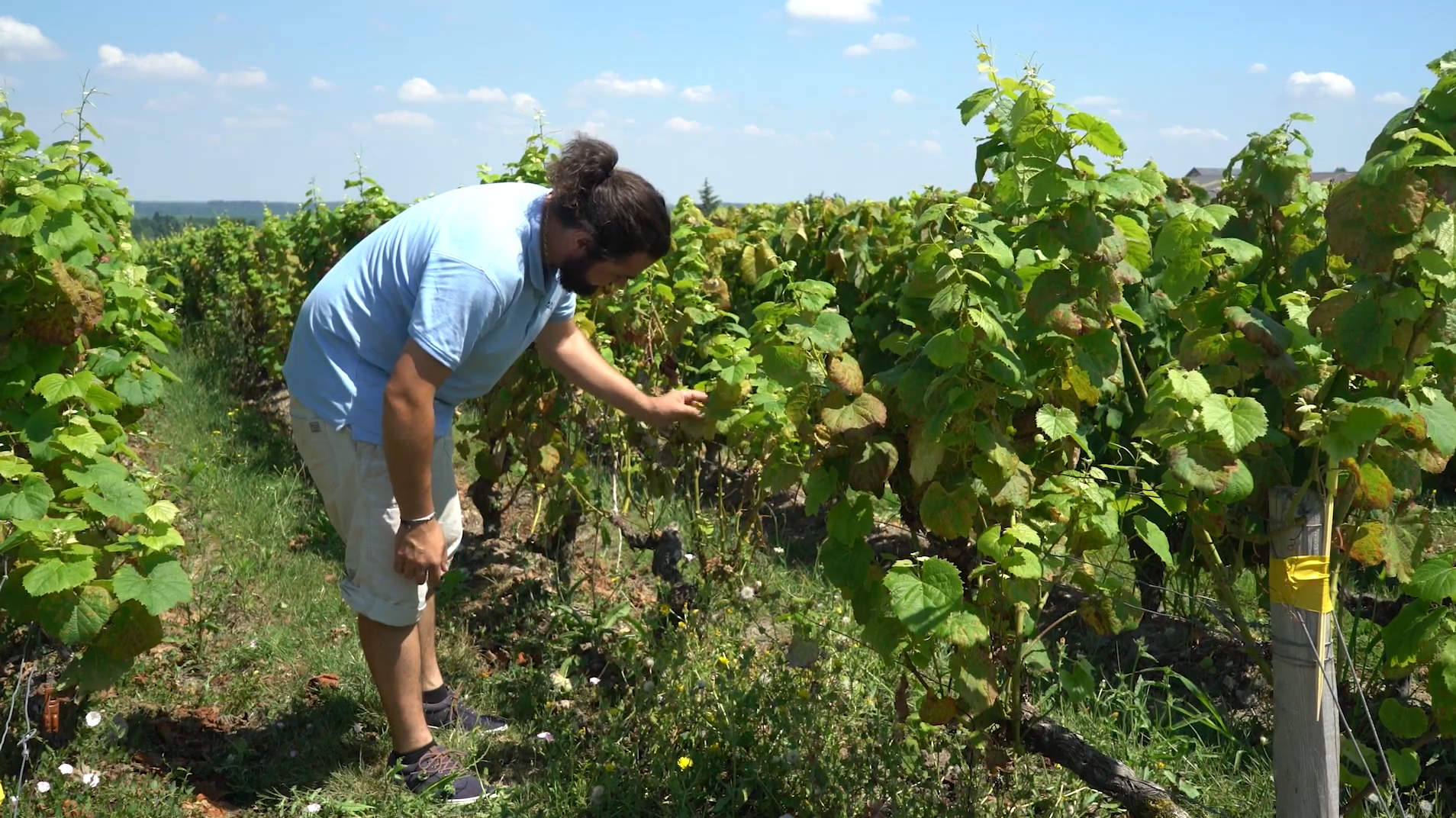 Vine disease is a major risk for viticulture, involving economic loss, yield quality reduction and environmental impact when using chemicals for treatment. MERIAVINO project advocates a multidisciplinary approach, which is based on several scientific fields to address the problem of disease and yield estimation in vineyard. The proposed multi-scale methodology consists of inter-combining and implementing IoT, remote sensing and big data in order to interconnect the vineyard parcels, as well as to develop a non-invasive, eco-friendly and low-cost technology for vine disease detection/warning. With the goal of reducing economic loss of both quantity and quality, and the environmental impact of chemicals. In this context, various sensors, data fusion techniques, artificial intelligence (AI) methods will be combined along with the development of re-printable sensors for effective vineyard monitoring. The project results are then analysed and geo-visualised on compatible MobApp for end-users for decision-making and early prevention.
Main project activities
Parcel selection in each country partner, experimental protocols, with agronomic aspects 
Sensors implementation and development
Framework for data acquisition, processing and storage
Detection and prediction with AI approaches
Development of MobApp decision tools                                                                                      
Expected social impact
The project will help to launch a new dynamic leading to an accumulation of knowledge and techniques necessary for the development of precision viticulture, which is necessary to achieve the objectives of reducing phytosanitary inputs and maintaining reasonable production. This project has a series of social benefits: reduction of air pollution during spraying, but also of soil and groundwater pollution (ecotoxicity), with a positive effect on soil preservation and biodiversity; improvement in the effectiveness of preventive and curative techniques for the treatment of vine diseases, leading to an improvement in yields and, consequently, in the economic performance of wine-growing farms; reduction in production costs linked to the saving of phytosanitary products and associated energy costs (savings in fuel requirements and reduction in air pollution); and, savings in intervention time, which will be reflected in reducing the risks of exposure to chemicals (human toxicity, carcinogenicity), and an improvement in working conditions. Consumer acceptance, however, is crucial for the implementation of innovations in the agriculture and food industry. Therefore, potential risks of the new technologies to human health and the environment must be considered, and both benefits and risks should be presented clearly.
Implementation and plans to reach target groups
The projects outcome will be of interest not only for the vine sector and scientific communities of the various research fields represented in the project, but also for the consumers to minimize treatments, leading ton healthier products. Therefore, it is important to disseminate reliable and reproducible results to the expert communities and give access to public audience at those results.
Consortium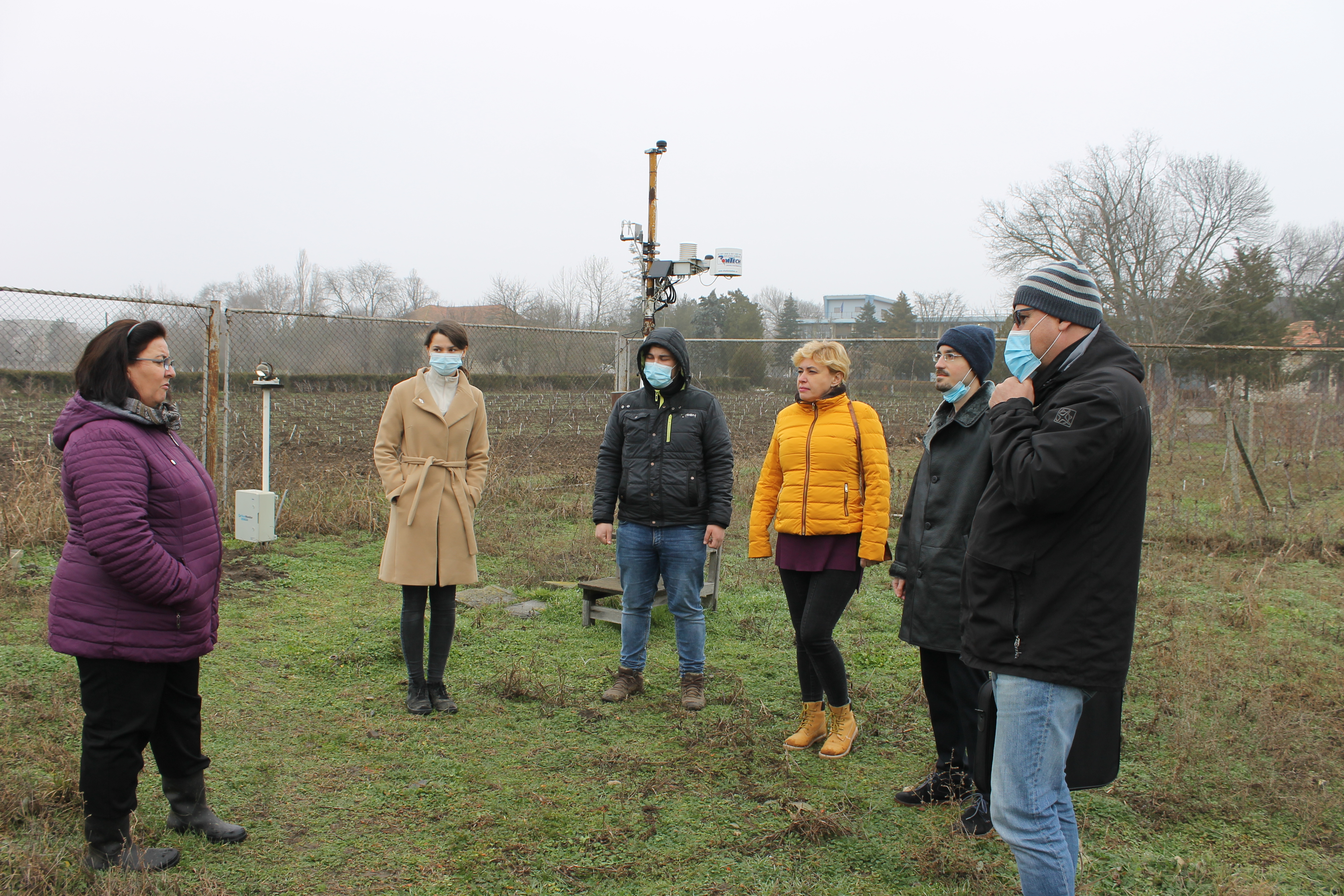 Coordinated by:
Adel Hafiane - INSA Centre Val de Loire, France
Partners:
Mihaela Hnatiuc - Constanta Maritime University, Romania
Victoria Artem - SCDVV Murfatlar, Romania
Emmanouil Oikonomou - University of West Attica, Greece
Guillaume Delanoue - IFV, France
Laurent Garriga - ATOS, France
Funded by:
ANR, France
GSRT, Greece
UEFISCDI, Romania
Video